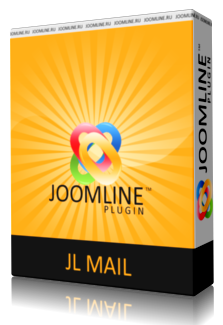 This is a system comprising a module and a plugin for Joomla that enables the registered users of your web site to create a mailbox with an address format: user@your_domain.ru. The system is based on Yandex mail sub-system allowing to avoid host provider overloads and ensure reliable operation of e-mail at CMS Joomla.
What are the advantages you get?
A good tool to retain the user on your web site. A user with an e-mail box registered on your web site and used on a regular basis will visit your web site almost every day.
Easy to set up. You may deploy a mature postal service just within several hours with no special knowledge required.
Monitoring users e-mail accounts. You can manage mailboxes right from within the Joomla Admin panel.
An option to work with other Joomla extensions. If an extension supports API of Joomla, say, jomsocial then the mail system will be fully compatible.
The package includes:
Plugin JL Mail
Module JL Mail (Authentication module)
Joomla mail system management plugin.
Extension updates during 12 months
Features JL Mail
Full compatibility with Joomla 2.5.
Full compatability with Joomla 1.7
Fully compatible with Joomla 1.5.
Creating a mailbox during the user registration procedure.
Changing the password to the mailbox concurrently with the user password change.
Deleting mail box when the user is being deleted.
Creating a mailbox by the existing registered users.
Simultaneous authentication when Joomla user logs in.
Information about unread messages.
Login transliteration (used if login is in Russian).
Black list of logins.
Social Login component compatibility