Description JL Mp3 player free
The free version of the popular mp3 player module which counts more than 100 000 installations to web sites in the world.
The package includes:
Features JL Mp3 player
Compatibility with Joomla 2.5/1.5
Full support for UTF-8.
Reading of ID3v1 and ID3v2 tags from mp3 files.
Native support for html5 (playing without Flash plugin).
"Easy mode" is a setting, when activated, reduces the player to a single button. When you click on it a full function player window pops up starting playback of the playlist.
Random playback.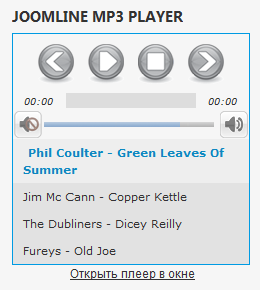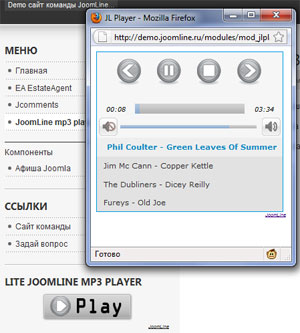 Setting JL mp3 player
To create "music" directory in a site root.
To copy mp3 files in "music" directory through FTP the manager.