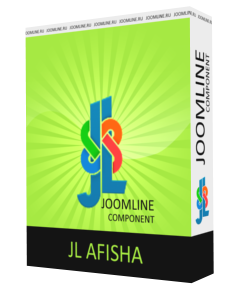 Description Posters for Joomla
A component to arrange events, movies, restaurants, bars posters and even those for the entire cities. A unique solution developed just for Joomla 2.5.
The price includes:
Poster component for Joomla 1.5 or Joomla 2.5.
Generic event module with 4 template types (last 7 days, slider, events for today, announcements). Support for Joomla 1.5/2.5
Plugin for JComments. Support for Joomla 1.5/2.5
Plugin for integration with JomSocial. Support for Joomla 1.5/2.5
Plugin to make site map, 'xmap'. Support for Joomla 1.5/2.5
Plugin for events rating. Support for Joomla 1.5/2.5
Support for the component at the forum, via ICQ, Skype, e-mail, at our team web site.
Poster updates for one year.
Features Posters for Joomla
Fully compatible with Joomla 1.5 in Native mode
Full compatibility with Joomla 1.7/Joomla 2.5
Low database workload, i.e. 2 to 3 database queries if the page is loaded without any caching, with the cache enabled being able to minimize the number of queries in some cases to zero.
Usability; user navigation system in the poster is arranged such that from any event page a user can navigate to any part of the poster with a maximum of two clicks. The use of AJAX technology can further simplify user actions.
A complex interrelation structure allows the user to instantly retrieve information regarding the place, time, and the price for the specific event.
Integration with social services: social comments Cackle, "I like" and "Vkontakte comments" buttons.
Integration with JComments comment system; Poster supports integration with Comments component. However, integration with third-party extensions is also possible (com_content plugins supported).
SEO; advanced SEO features of the component allow the user to enhance the relevance of the web site for the search engines.
Social features; comments, creating groups around events, user involvement with the shaping of the Poster.
Many advanced features implemented: inserting videoclips from YouTube, light boxes, tags, specifying the value of the event for the time requested, events rating, and much more.
Parsing; with an automatic population feature of the poster you may spend less than 5 minutes a week to populate the poster.