Getting IDs of services social commentary
To work correctly, plugin JL Social Comments PRO, in the plugin settings you want to configure at least one social service, as well as to choose customized service in general plugin settings. At the same time can only run one service comments.
Setting comments Cackle
To work correctly, you want to get the widget Cackle parameter ID Site. To do this, go to his office to Cackle under "Install" to choose a site on which you installed the plugin. A window for setting the widget Cackle. Bottom of the page select the tab CMS platform, select CMS Joomla.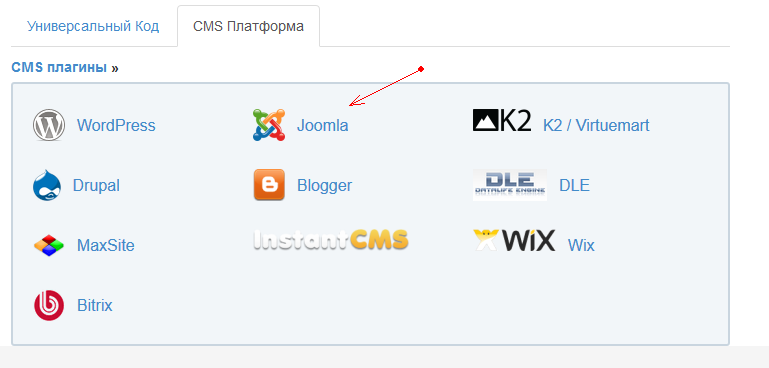 You will see the following picture:

Site ID field value in the appropriate field, copy the plugin tab Cackle.
For complete customization of the plugin and get all the features you need to copy the parameter Acount API Key and Site API Key, you may need if you want to sync comments with base and authorization SSO (single sign-on).
After saving, you can activate the settings:
SSO - SSO authentication
Enable indexing - comments begin stored in the site database.
Must comments - comments begin to be displayed in the HTML code of your site open for indexing by search engines.
Setting comments SVKament
To configure the service SVKament commenting you need to get the "Short name of the site." To do this you need to go to the admin control panel widgets SVKament. Choose a site, go to Settings => General. Insert the "Short name of the site" in the corresponding field in the plugin.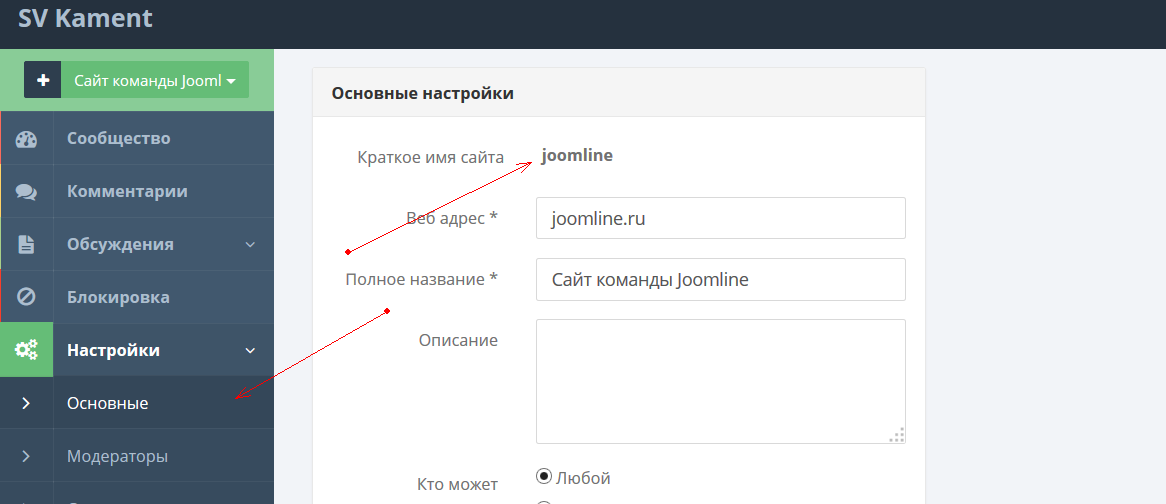 After the basic setup, you can enable indexing comments.
Setting comments Disqus
To get the "short name in the Disqus" you need to pass your personal account Disqus. Select the menu item "Settings", on the next page to find the parameter "Shortname". Copy setting it in the plug-in "Short name Disqus".

Setting comments Hypercomments
For the parameter "ID Widget" you need to go to settings personal cabinet Hypercomments. Select your desired site and copy the numbers from the ID field of the widget.