Social buttons plugin for Joomla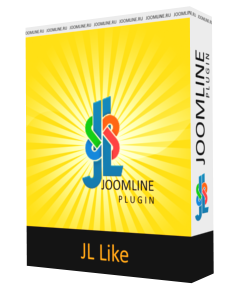 JL Like is an experimental plugin designed for adding of the popular social networks buttons.
Plugin is based on a 'share' technology of social networks: Facebook, Vkontakte, Twitter, Ok.ru, Google+, My World, Linkedin, Pinteres, LiveJournal, Blogger, Weibo.
Does not create external links to social networks, is only present on the page layout and link to be transferred to the social network.
Has a low weight.
Allows not load external scripts that greatly accelerate the download page.
Allows you to count the votes of the social networks.
The package includes:
Other extensions for social networking:
This is a commercial version of the plug JL Like, plugin can be connected to any module, component.
An extension that allows you to increase the number of links to your site from social networks.
Features JL Like
Support Joomla 3.
Support for Joomla 2.5 ( Not supported. The latest version for joomla 2.5: 2.2).
Support for Joomla 1.5 ( Not supported. The latest version for joomla 1.5: 1.1).
Support for social networks Facebook, Vkontakte, Ok.ru, Google+, My World, Linkedin, Pinteres.
Support social networks without meters: Twitter, LiveJournal, Blogger, Weibo.
Enabling or disabling the social media buttons .
Counter references page in social networks.
Correct definition of the page address .
Selecting priority domain .
Output option in the blog category.
No external links on social networks.
Light weight plugin Joomla.
No frames and social networking browser .
Location: Russian and English .
Ability to disable loading JQuery.
Methods for obtaining data file_get_content () or CURTL ().
Output option anywhere in the article Joomla.
Display in an arbitrary block of article of Joomla.
Display social buttons in category blog Joomla.
Display social buttons to your Favorites Joomla.
Support for open graph Facebook.
Display the text next to the buttons.
Support HTTPS.
Support control tag og: description.
Total counter likes.
Default picture for a tag og: image.
Special style for mobile devices.
Style settings buttons through the admin panel plugin.
Manage the location of the social buttons.
Option is connect mobile.
Setting buttons plug style via admin panel.
Setting the display order of the buttons.
Connecting mobile species - the social networks buttons are floating at the bottom of the screen.
PHP support 7.
SVG graphics.