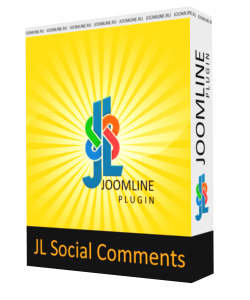 JL Social Comments PRO - social comments plugin allows you to integrate widget components in Joomla. Currently the plugin supports integration with components: Zoo, K2, EasyBlog, JoomShopping, VirtueMart ADSmanager and in one click.
Supports the following services:
The package includes:
Plugin JL Social Comments PRO.
Plugin integration ADSmanager.
Plugin integration JoomShopping.
Element ZOO.
Module last comments for service SVKamment.
Updates plug-in for 180 days.
Note: JoomLine is not a Cackle service, we distribute plugins only and, hence, are only liable for the plugin. The plugin cost does not include any Cackle service tariff plan.